Testimonial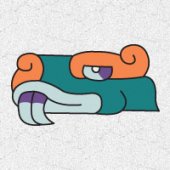 Quality Jewelry and Beautiful Pieces - ¡Orale!
I've bought few items from Mexico Sterling for over 10 years. When I want to add a unique piece of jewelry to my jewelry collection. I have pieces they go alone or can be match with other "non-Mexican jewelry"; and I also have sets. Love their rings, different and "my style". I'm always asked where I get them, and proudly respond: mexicosterling.com.

Geseell is always eager to help with recommendations and her packaging is "ridiculously" good. My items always arrive fast and without damage. She's super friendly and accommodating. Highly recommended!
---